Join Scouting!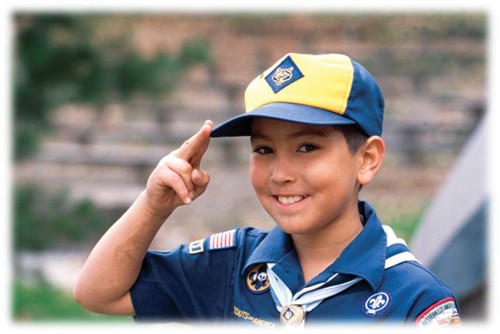 Scouting is an exciting and rewarding experience for youth and adults. For 100 years, Scouting has been a way to teach youth the values and skills that prepare them for a successful future.
The Boy Scouts of America (BSA) organization has many levels. To help you understand how they all fit together - we've outlined them below.
Youth - Young people are the main reason the Boy Scouts of America exists. Programs are designed to meet needs at appropriate age and grade levels. At the teenage years, girls are included in Scouting through the Venturing program
Cub Scouting: Boys in Kindergarten - 5th Grades.
Boy Scouting: Boys in 6th Grade - Age 17
Venturing: Boys and Girls Ages 14 - 20
Adults - Adult volunteers work at all levels of Scouting. They may be a Scoutmaster, district committee member, or national president. Working with volunteers is a group of professionals. Professionals are there to support the volunteers' work. Click Here to learn more about various adult volunteer opportunities in Scouting
Chartered Organizations - Chartered organizations may be a church, civic group, school, or other such organization that seeks permission and works in conjunction with the BSA to provide program for youth. Contact Us if you represent an organization that might like to partner with Scouting to serve young people.

How to Join Scouting
Getting started with Scouting is easy.
If you are already enrolled in Scouting, you can earn a Recruiter Patch by helping a friend, classmate, or neighbor join Scouting! Ask your leader for details!